According to DJ Cuppy, a millionaire heiress from Nigeria, money is not the most important factor when traveling.
She made the observation that traveling is all about having the courage to do it in a post on her Instagram story.
"Very excited about this holiday, can't say where it is until I leave tho.
"Travel is not a matter of money tbh but really of courage," she wrote.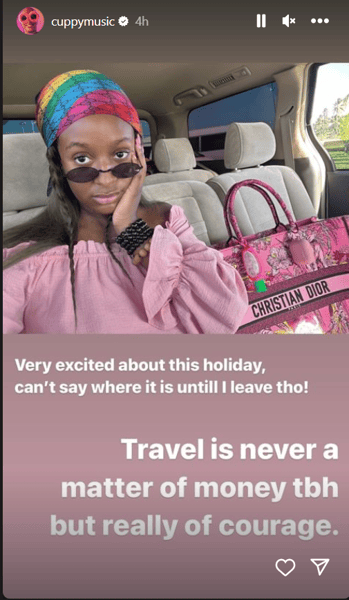 She attributed all the benefits she had in 2021 to her millionaire father Femi Otedola's long years of labor.
The 'Jollof-on-the-Jet' singer claimed through Twitter that despite creating her own 'Cuppy' business, she cherished the affection and benevolence that came with being the billionaire's daughter.
But she claimed to be really appreciative for having a hardworking father like Otedola.