Wizkid, a superstar from Nigeria, has once more taken to social media to support eggs—baby chicks.
This time, he brought up the fact that eggs are essentially the unborn offspring of chickens and referred to them as "baby chicks" when discussing the consumption of eggs.
The singer from "Frames" shared his realization that humans have been eating "baby chicks" for breakfast in his Instagram story.
He then referred to people who consume eggs as "murderers."
"Omo!!! Just realized we been eating baby chicks every morning. Murderers!" Wizkid wrote.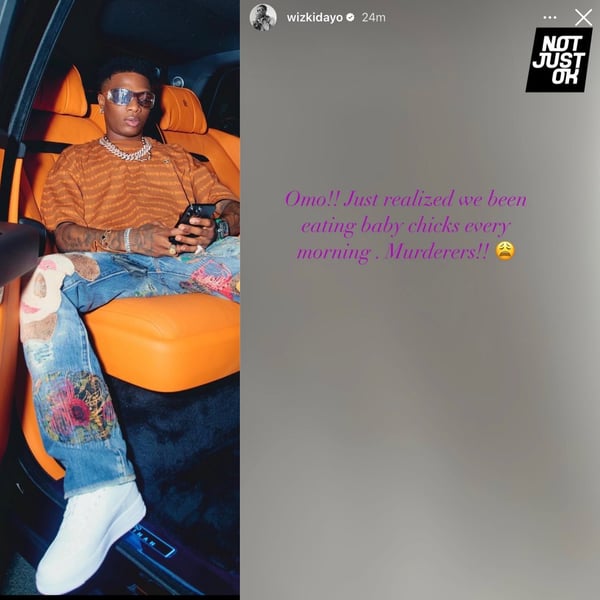 In May, the 'Essence' crooner took to his social media platform to reveal that he feels bad every time he ends the life of a bug, and even went on to imagine that the insect he just killed may have had a partner waiting for it at home.