The battle of music streaming supremacy between two Nigerian Afrobeats stars David "Davido" Adeleke and Asake has been fierce in the past few days. Music streaming platforms such as Apple Music are a great indicator of an artist's success, so it's understandable why this has become a heated competition.
Recently, Asake's new hit song '2:30' surpassed Davido's track 'Amapiono' and secured the number one spot on Apple Music. This made Asake the 'landlord' for a short period of time, thrilling fans of the YBNL artiste. However, not up to 24 hours after the news of this achievement, Davido returned to reclaim the top spot on Apple Music with his song 'Unavailable' from his album Timeless.
According to a music stats page on Twitter, "@davido Featuring @MusaKeyss "Unavailable" returns as the #1 song on Nigeria ?? Apple Music Top songs chart."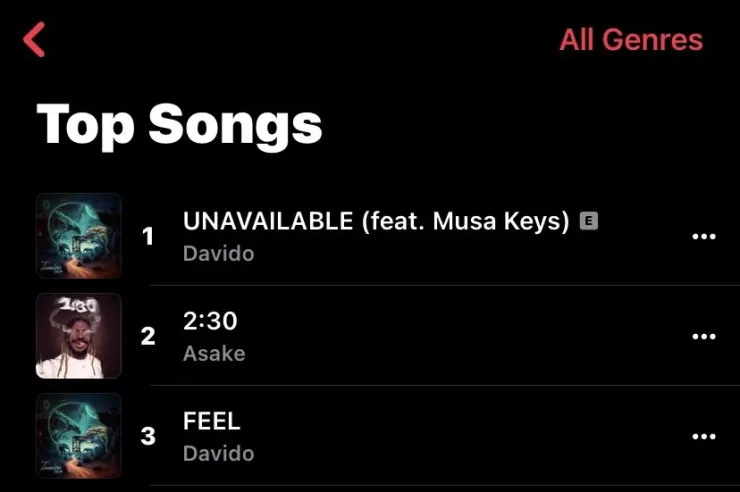 Davido's accomplishments have been stellar and innovative, making him one of the leading stars of the Afrobeats genre. His musical career has spanned over a decade, resulting in several international collaborations and awards. As a result, his song 'Unavailable' has been quick to rise to the top of the Apple Music charts, proving his ongoing relevance in the industry.